Podcast: Play in new window | Download
🇺🇸Hank Strange🦅WMMF Ep 928 : What's Up With The FBI Trump Raid? The Puerto Rican Pistolero
Tonight on Who Moved My Freedom podcast, What's Up With The FBI raid of Trump's home in Mar-a-Largo? My guest this evening is Rolando The Puerto Rican Pistolero of Locked & Loaded Latinos and Geeks and Gamers.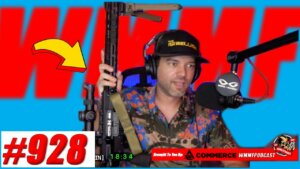 Please Consider Supporting WMMF by Subscribing To Our Utreon Channel For As Little As $4.99/month
US Law Shield Promo Code "HANK" for 2 Free Months on an Annual + the locked in rate of $10.95/ month https://www.uslawshield.com/
Blackout Coffee 10% Off code HANK10 https://bit.ly/3jdNVqC
Axil GS Extreme All In One Tactical Earbuds NO CODE NEEDED To Save
WANT TO SUPPORT WHAT WE DO?
Become A Subscriber To WMMF Podcast On Our Utreon Channel
DONATE On Patreon
DO IT FOR FREE by Shopping Amazon Using Our Link : http://amzn.to/3tLoeAb
CHECK OUT Our Website For Discount Codes & Deals : https://bit.ly/3Ki46gZ
SUBSCRIBE to my Car Channel
https://www.youtube.com/c/strangerpalooza
THANK YOU TO OUR PODCAST PARTNERS! :
Walther Arms – Manufacturer of sporting and competition firearms
ArmsList – Shop locally and nationwide firearm classifieds
Hi-Point – Manufacturer of Ammo for sport shooting & personal protection
Franklin Armory/Osprey Defense – Manufacturer of 100% US made firearms & Triggers
TUSC – Cryptocurrency for eCommerce Online Payment Transactions
AMAZON NOTICE: As an Amazon Associate, We earn from qualifying purchases.