Podcast: Play in new window | Download
🇺🇸Hank Strange🦅WMMF Ep 920 : Shooting Gallery NE & FlyingRich of John Crump Live On YouTube
On this episode of Who My Freedom podcast, I am joined by Joe of Shooting Gallery NE (New England) and FlyingRich of John Crump Live. Joe fills us in on conceal carry laws in his state of Massachusetts. Rich and I school Joe on American classic movies he missed out on growing up.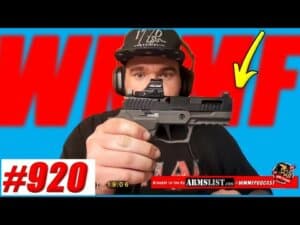 Watch the full episode with FlyingRich and Shooting Gallery NE on Youtube.
Please Consider Supporting WMMF by Subscribing To Our Utreon Channel For As Little As $4.99/month
US Law Shield Promo Code "HANK" for 2 Free Months on an Annual + the locked in rate of $10.95/ month https://www.uslawshield.com/
Blackout Coffee 10% Off code HANK10 https://bit.ly/3jdNVqC
Axil GS Extreme All In One Tactical Earbuds NO CODE NEEDED To Save
WANT TO SUPPORT WHAT WE DO?
Become A Subscriber To WMMF Podcast On Our Utreon Channel
DONATE On Patreon
DO IT FOR FREE by Shopping Amazon Using Our Link : http://amzn.to/3tLoeAb
CHECK OUT Our Website For Discount Codes & Deals : https://bit.ly/3Ki46gZ
SUBSCRIBE to my Car Channel
https://www.youtube.com/c/strangerpalooza
THANK YOU TO OUR PODCAST PARTNERS! :
Walther Arms – Manufacturer of sporting and competition firearms
ArmsList – Shop locally and nationwide firearm classifieds
Hi-Point – Manufacturer of Ammo for sport shooting & personal protection
Franklin Armory/Osprey Defense – Manufacturer of 100% US made firearms & Triggers
TUSC – Cryptocurrency for eCommerce Online Payment Transactions
AMAZON NOTICE: As an Amazon Associate, We earn from qualifying purchases.