Podcast: Play in new window | Download
🇺🇸Hank Strange🦅WMMF Ep 907 : FreeForAll Monday : Republicans Flush Constitution BFP & Walt SHF
Tonight on Who Moved My Freedom podcast, It is FreeForAll Monday! Republicans flush the Constitution, Senators release statements to fund Red Flag Laws, and Patrick shows off his first 3D print.
Check out Tonight's Gorn : JM4 Tactical Magnetic Holster : https://bit.ly/3MNdeeX
You can also see all of our promo codes and deals on Lola's Deals page.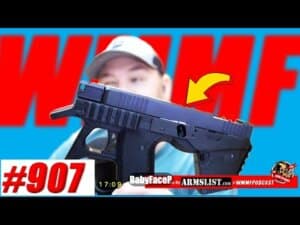 Please Consider Supporting WMMF by Subscribing To Our Utreon Channel For As Little As $4.99/month
US Law Shield Promo Code "HANK" for 2 Free Months on an Annual + the locked in rate of $10.95/ month https://www.uslawshield.com/
Blackout Coffee 10% Off code HANK10 https://bit.ly/3jdNVqC
Axil GS Extreme All In One Tactical Earbuds NO CODE NEEDED To Save
WANT TO SUPPORT WHAT WE DO?
Become A Subscriber To WMMF Podcast On Our Utreon Channel
DONATE On Patreon
DO IT FOR FREE by Shopping Amazon Using Our Link : http://amzn.to/3tLoeAb
CHECK OUT Our Website For Discount Codes & Deals : https://bit.ly/3Ki46gZ
SUBSCRIBE to my Car Channel
https://www.youtube.com/c/strangerpalooza
THANK YOU TO OUR PODCAST PARTNERS! :
Walther Arms – Manufacturer of sporting and competition firearms
ArmsList – Shop locally and nationwide firearm classifieds
Hi-Point – Manufacturer of Ammo for sport shooting & personal protection
Franklin Armory/Osprey Defense – Manufacturer of 100% US made firearms & Triggers
TUSC – Cryptocurrency for eCommerce Online Payment Transactions
AMAZON NOTICE: As an Amazon Associate, We earn from qualifying purchases.
Watch the full live episode on youtube at the link below :