Podcast: Play in new window | Download
🇺🇸Hank Strange🦅WMMF Ep 890 : Author Glen Tate 299 Days Prepper Book Series & Steve Of Temporarily Offline Ham Radio
On This episode of Who Moved My Freedom, my special guests are Ham Radio Educator Steve of Temporarily Offline on YouTube  @Temporarily Offline Ham Radio  and Glen Tate the Co-Host of Prepping 2.0 Podcast  / Author of the best-selling 10 book Prepper novel series 299 Days.
Pick up 299 Days Books ON AMAZON : https://amzn.to/3uEYn0f
Glen Tate has had a front row seat in his job in the political arena to the corruption in government and from that writes the 299 Days series.  The books focus on his first-hand observations of why a collapse is coming and how it will unfold.
Much like the main character in the series, the author is a forty-something resident of the capitol of Washington State, Olympia, and is a very active prepper. In addition to Authoring this Prepper series books, Glen is also the Co-Host of the Podcast Prepping 2.o.
On Prepping 2.0 podcast Glen and guests talk about prepping topics like water, security, food and more.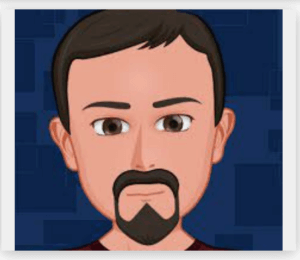 Steve of Temporarily Offline is a licensed Amateur Extra Ham Radio Operator. People use ham radio to talk across town, around the world, or even into space, all without the Internet or cell phones. It's fun, social, educational, and can be a lifeline during times of need. On his YouTube channel Steve teaches the audience about the hobby and how to get involved.
—————————————————————————————————-
Please Consider Supporting WMMF by becoming a Subscriber on Our Utreon Channel
US Law Shield Promo Code "HANK" for 2 Free Months on an Annual + the locked in rate of $10.95/ month
Blackout Coffee Premium Small-batch flavors, Roasted in the Sunshine State! Check out the coffee, teas, Cocoa and SAVE 10% off with Promo Code HANK10
Axil GS Extreme All In One Tactical Earbuds Save Up To 51% OFF NO CODE NEEDED
Lola's Deals
Amazon Tools & Outdoor Supply
THANK YOU TO OUR PODCAST PARTNERS! :
Walther Arms – Manufacturer of sporting and competition firearms
ArmsList – Shop locally and nationwide firearm classifieds
Hi-Point – Manufacturer of Ammo for sport shooting & personal protection
Franklin Armory/Osprey Defense – Manufacturer of 100% US made firearms & Triggers
TUSC – Cryptocurrency for eCommerce Online Payment Transactions
————————————————————
AMAZON NOTICE: As an Amazon Associate, We earn from qualifying purchases.