Podcast: Play in new window | Download
🇺🇸Hank Strange🦅WMMF Ep 886 : 3D PRINT OR DIE with Print Shoot Repeat On YouTube.
On This episode of Who Moved My Freedom, I am joined by @Print Shoot Repeat /PSR, Vinh ( https://www.youtube.com/c/nguyenkvvn/… ) and @flyingRich . We are talking all about 3D Printing technology, We've lots of cool Gorn to show and much more!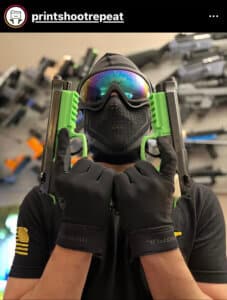 What is 3D-printing

In the simplest terms, it's any product that includes components manufactured with a 3D printer. When it comes to firearms, the most notable 3D printed firearm is probably the 'Liberator' that was produced by internet activists Defense Distributed.
It was first test fired by Cody Wilson in May 2013 and that sparked a lot of attention and concern regarding the process of homemade firearms. Then came the Ghost Gunner CNC milling machine by Defense Distributed.  Like other CNC mills, the Ghost Gunner uses a digital file to carve objects out of aluminum.
Since that time, There have been efforts to stifle the use and creation of three D printed firearms as well as efforts to make them cheaper, more accessible, and easier to manufacture.  Advocates of printing like Print Shoot Repeat, CTRL+Pew, Vinh and others serve as a resource for folks wanting to learn about art of three D printing.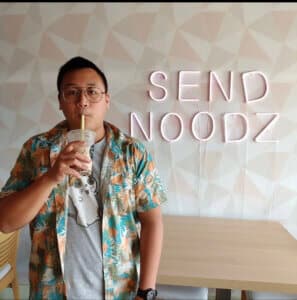 Remember 3D Printing can be used to make lots of parts for everyday use such as a cup holder, iPhone stand, watch stand, cable straps and so many things that it's really up to your imagination.  That is why I'm very interested in the process and plan to learn more about it.
One thing I can share is that it is not simply plug and play. As with anything new, there is a learning curve, lots of tweaking involved to set up and lots of trial and error once you start printing. Regardless of where you stand on the printing debate, three D printing technology is a great endeavor.
I know lots of corporations are using it to develop parts and products.  I think it is here to stay, it's only going to get better and more affordable for consumers. I want to thank Print Shoot Repeat, Vinh, FlyingRich and the folks out there pioneering this technology.
—————————————————————————————————-
Please Consider Supporting WMMF by becoming a Subscriber on Our Utreon Channel
US Law Shield Promo Code "HANK" for 2 Free Months on an Annual + the locked in rate of $10.95/ month
Blackout Coffee Premium Small-batch flavors, Roasted in the Sunshine State! Check out the coffee, teas, Cocoa and SAVE 10% off with Promo Code HANK10
Axil GS Extreme All In One Tactical Earbuds Save Up To 51% OFF NO CODE NEEDED
Lola's Deals
Amazon Tools & Outdoor Supply
THANK YOU TO OUR PODCAST PARTNERS! :
Walther Arms – Manufacturer of sporting and competition firearms
ArmsList – Shop locally and nationwide firearm classifieds
Hi-Point – Manufacturer of Ammo for sport shooting & personal protection
Franklin Armory/Osprey Defense – Manufacturer of 100% US made firearms & Triggers
TUSC – Cryptocurrency for eCommerce Online Payment Transactions
————————————————————
AMAZON NOTICE: As an Amazon Associate, We earn from qualifying purchases.