Podcast: Play in new window | Download
🇺🇸Hank Strange🦅WMMF Ep 885 : Can Twitter Free Speech Be Saved by Elon Musk? On this episode of Who Moved My Freedom It's FreeForAll Monday and I have Walter of StenParts.com and Babyface P on YouTube joining me. I took the new Bushmaster Muta suppressors out in to the wild over the weekend and much more.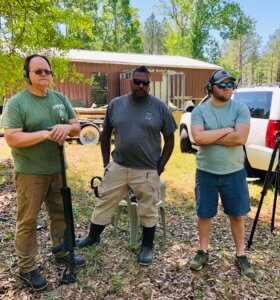 Conservatives and freedom loving Americans like myself were shocked and disturbed when Twitter banned former President Donald Trump from the social media platform permanently.  This was January 2021. Up to that point, Trump had effectively used Twitter and other platforms to bypass traditional media and speak directly to voters.
Before Trump, a few other accounts had been removed including Alex Jones. Twitter also locked the New York Post's official account during the 2020 presidential campaign when the Post reported the contents found on a laptop belonging to Hunter Biden. However, banning a Former President with the biggest following on Twitter was unprecedented and quite frankly disturbing.
It signaled the impending end of free speech and the over reach of a many social media platforms like Twitter, Facebook, YouTube pushing their way into controlling, silencing and dictating what free speech is and how it should look. Since, this happened, things have only gotten worse for anyone who voices contrary opinion to main stream media's the anti conservative bias.
Will Elon Musk joining the Twitter Board of Directors and having the largest stake hold of 9% according to reports, mean that he can influence how the platform is managed? Can Twitter Free Speech be Saved by Elon Musk? We will have to wait and see but I sure do hope so.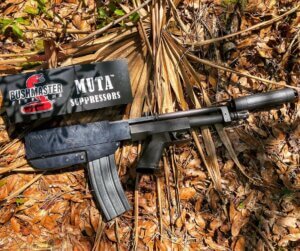 Over the weekend, I took the newly released Bushmaster Muta suppressors out on the range. The new Muta line of suppressors from Bushmaster include the BM30 and BM556 which are .30 caliber and 5.56-rated cans.
Both offerings are made from 17-4 H1150 stainless steel, finished with temperature-resistant Cerakote, direct thread and rated for full-auto fire. Both Muta cans also include a removable end cap, for easy cleaning and replacement. You can find our first look video on YouTube.
—————————————————————————–
Please Consider Supporting WMMF by becoming a Subscriber on Our Utreon Channel
US Law Shield Promo Code "HANK" for 2 Free Months on an Annual + the locked in rate of $10.95/ month
Blackout Coffee Premium Small-batch flavors, Roasted in the Sunshine State! Check out the coffee, teas, Cocoa and SAVE 10% off with Promo Code HANK10
Axil GS Extreme All In One Tactical Earbuds Save Up To 51% OFF NO CODE NEEDED
Lola's Deals
Amazon Tools & Outdoor Supply
THANK YOU TO OUR PODCAST PARTNERS! :
Walther Arms – Manufacturer of sporting and competition firearms
ArmsList – Shop locally and nationwide firearm classifieds
Hi-Point – Manufacturer of Ammo for sport shooting & personal protection
Franklin Armory/Osprey Defense – Manufacturer of 100% US made firearms & Triggers
TUSC – Cryptocurrency for eCommerce Online Payment Transactions
————————————————————
AMAZON NOTICE: As an Amazon Associate, We earn from qualifying purchases.